Last few days to have your say on Wiltshire's pharmaceutical services
There's just under a week to go for residents across the county to feedback their views on pharmaceutical services in Wiltshire. What's good and what could be improved?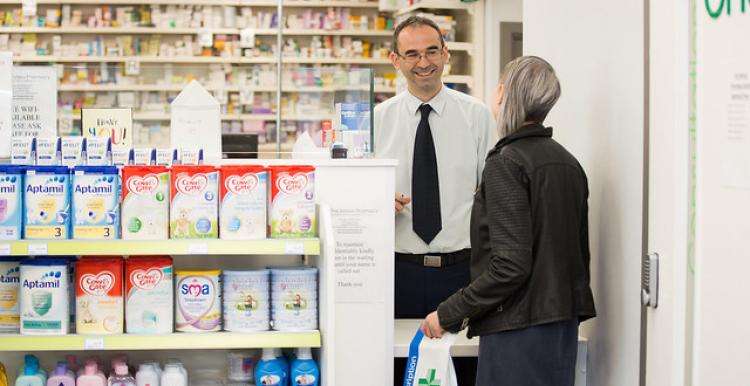 Local people are being asked for their views on pharmaceutical services to help Wiltshire Council's Health and Wellbeing Board update the current Pharmaceutical Needs Assessment (PNA) which dates back to 2018. 
Pharmaceutical services include dispensing of prescriptions, sale of medicines, advice from a pharmacist and any NHS or Public Health services provided from a Community Pharmacy.
The survey will help build a picture of how people use these services and give you an opportunity to feed back on what works well for you, what might need to be worked on or improved, and what you would like to see from these services.
The updated PNA will be a key tool to identifying what is needed at a local level to support the commissioning for pharmaceutical services until 2025.
The survey runs until 18 January 2022 and can be found on the Wiltshire Council website. Some hard copies will also be available at Wiltshire Council libraries and main hubs. 
Cllr Richard Clewer, Chairman of the Wiltshire Health and Wellbeing Board, said:
"Effective pharmaceutical services are an integrated part of our healthcare services and are vital to the health and wellbeing of the population. We expect this survey to give us a really good indication of what people need, and if the systems and services in place are working for them.

"The pandemic is likely to have had an impact on how people use and access these types of services, so this will help us form a picture of what people want and what the direction of travel is.

"I thank everyone who takes the time out to complete the survey, as their feedback will really be at the heart of developing the Pharmaceutical Needs Assessment."  
The results of the survey will contribute towards a draft Pharmaceutical Needs Assessment being produced, and this will be reviewed by the Health and Wellbeing Board in spring 2022. 
If approved, a 60-day statutory consultation will take place. Responses to this consultation will be analysed, any changes required to the PNA will be considered, and final sign-off is expected by autumn 2022.
Have your say
Fill in Wiltshire Council's survey to share your thoughts on pharmaceutical services. The survey is open until 18 January 2022.