Half-term and Halloween – people advised to be cautious following increase in Covid cases
With local Covid-19 rates the highest they have been in Wiltshire since the start of the pandemic, local residents are being advised to be sensible during the half-term break and Halloween.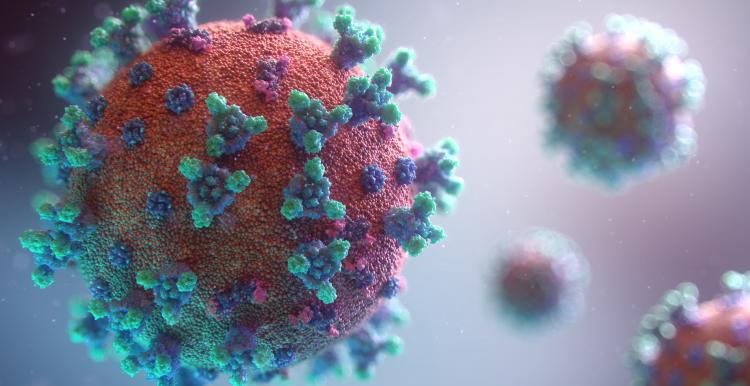 With the current weekly case rate rising, Wiltshire Council's public health team is urging people to bear that in mind when making any half-term or Halloween plans and make informed choices based on their own circumstances. If cases are particularly high at your child's school then you may wish to consider limiting social interaction during the half-term break.  
If people do decide to meet up with other families over half-term, it's safer to do outdoors if possible. If meeting indoors, people can take the simple precaution of opening windows and allowing fresh air to circulate and ensuring everyone regularly washes or sanitises their hands.
Those looking to trick or treat to celebrate Halloween are advised to take hand sanitiser out with them and where possible try to keep a reasonable distance away from the person answering the door.
Kate Blackburn, Director of Public Health for Wiltshire, said:
"We know life feels like it's back to normal but we need to continue to be aware that Covid-19 is spreading in the county at the moment much more than we would like. We don't begrudge anyone looking forward to half-term and Halloween, as a lot of activities have been put on hold over the last year and a half, and we know how much they mean to people.

"All we'd ask is that people make informed choices based on their own individual circumstances and continue to take measures to keep each other safe. Regular hand washing and keeping windows open are simple but really effective ways to prevent a spread of the virus. Wearing masks is really fun at Halloween, but we'd advise that face coverings are worn at other times too, particularly in busy indoor settings such as shops.

"Our priority is to protect people's health and our health services, and if we all support each other and look out for one another then that will help us overcome the challenges we face this winter.

"As ever, we thank everyone for their continued support."
Anyone with Covid-19 symptoms should book a PCR test. Those with a positive lateral flow test test people should get a follow up PCR test to confirm they have Covid-19. Tests can be booked at gov.uk/get-coronavirus-test.
Covid-19 vaccines continue to be available for those who haven't yet taken up the offer. Booster vaccine doses are also available on the NHS for people most at risk from Covid-19 that have had a second dose of a vaccine at least six months ago. The rollout of the vaccine also continues for 12 to 15 year olds. 
More information about the Covid-19 vaccines can be found at nhs.uk/conditions/coronavirus-covid-19/coronavirus-vaccination/coronavirus-vaccine/.
The flu vaccination programme is also being rolled out with eligible people urged to get their jab. More information can be found at nhs.uk/conditions/vaccinations/flu-influenza-vaccine/