Got Covid-19 symptoms? Get tested!
Residents in Wiltshire and Swindon are being urged to get tested for coronavirus as soon as they experience symptoms.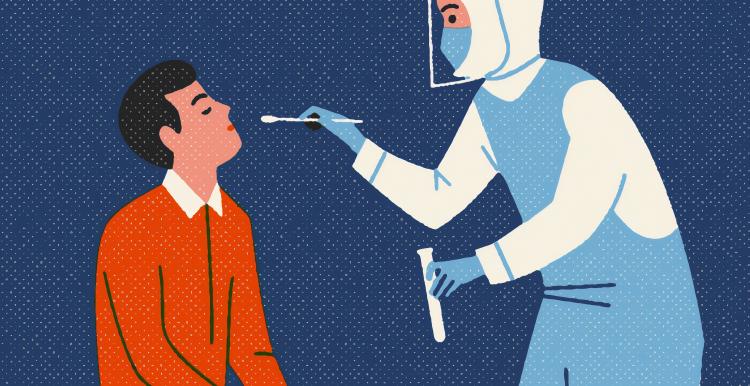 Updated 25.1.21
The two Directors of Public Health within the county are increasingly concerned that people are adopting a 'wait and see' approach if they feel unwell, perhaps not realising that testing facilities are available locally.
Where to get tested in Wiltshire
Regional drive-through testing sites, which are open seven days a week, are based at Wroughton park and ride in Swindon and Beehive park and ride in Salisbury.
Walk-through testing sites are based at the Greyhound pub car park in Trowbridge and Broadgreen Community Centre in Swindon.
Booking a test
Anyone experiencing a new, continuous cough, a high temperature, and/or a loss of or change in their normal sense of smell or taste, can book a test at www.gov.uk/get-coronavirus-test - the portal allows you to select the site best suited to you, both for location and day.
Testing is available for all ages at all the sites available to book on the portal, and you can have up to four people in each car for testing. You can either select to carry out the test by yourself or have an assisted test with a trained tester, remaining in the vehicle at all times in both cases.
You can get a test:
for yourself, if you have coronavirus symptoms now (a high temperature, a new, continuous cough, or a loss or change to your sense of smell or taste); and
for someone you live with, if they have coronavirus symptoms.
Test results come back within a couple of days; while home testing kits can be requested, the process can take longer between asking for a test and knowing the outcome. As such, people are recommended to use the test sites wherever possible and as soon as they can after displaying symptoms.
Kate Blackburn, Director of Public Health for Wiltshire, said:
"If you start experiencing any of the symptoms of Covid-19, I would urge you self-isolate and book an appointment at your nearest testing site. The test is quick and easy to do, and you receive your results quicker than if you wait for a test to be posted to you."
Steve Maddern, Director of Public Health at Swindon Borough Council, said:
"Self-isolating and testing are key to keeping our communities safe. The NHS Test and Trace Service will therefore play an incredibly important role in reducing Covid-19 transmission across our borough and the wider county."