Happy Hearts Dance Project - June, July and September 2019
Wiltshire People 1st ran sessions to support people with learning disabilities to lead an active and healthy lifestyle.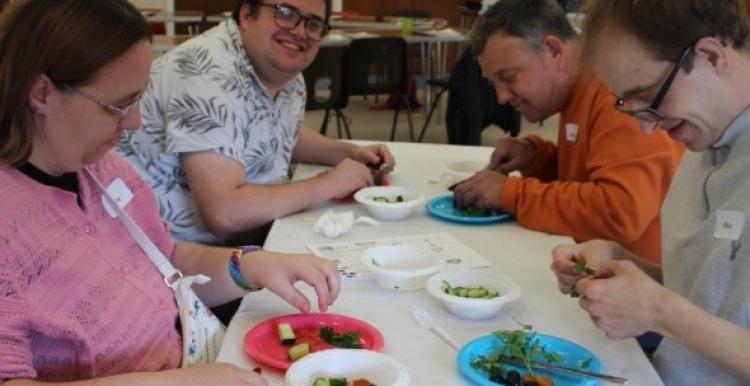 Using a mix of methods and approaches, the sessions included:
Discussions to support participants to have a better understanding of what keeping healthy means and the benefits of a healthy lifestyle, both mentally and physically.
Easy read accessible information on leading a healthier lifestyle.
Step by step guide to planning and preparing simple inexpensive nutritious meals or snacks, followed by a basic cooking skills workshop.
Zumba or chair exercises, depending on fitness and mobility.
I now shop for healthier foods and go out on my own more.
It's nice to learn about healthy food dishes, look at different food recipes and learn the different food groups.
Community Cash Fund
This project was one of five to receive a grant from us. Read more about the other projects here.